Goodbye unfaithful friend--I don't need you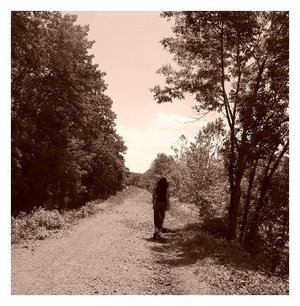 India
January 25, 2007 4:53pm CST
Does your friend makes post in your discussion?.i have a 17 friends in my list and daily i make post in each one's discussion.but they seems very mean and unfriendly.they don't makes any post in my discussion neither care to reply my messages.just 1 or 2 person are good to me. why should i keep them in my list if they are not friendly with me.anyway i don't start new discussion daily so its ok if they are not posting in my discussion.they only thinking annoyed me is that they don't even replying my messages. i'll feel bad by deleting them but i don't have choice. do you keep people in your list just like that?
9 responses

• United States
26 Jan 07
I got a good laugh out of this post. Too Funny! The picture was an awesome touch! I WALK ALONE, hehehe. I have 3 types of friends on here, ones that post to my discussions, some that don't and others that spam. Did you see that there are over 62, 000 people in here? I'm sure you will find some faithful friends.

• India
26 Jan 07
yeah...i know it funny one and i too had good laugh while making it...but its truth=))

• India
26 Jan 07
yeah miss 420..why don't you search some like you for me

• India
29 Jan 07
slap to me..wait i'll call the police =)))))...yeah i agree with you some are friend for no mean..they just want us to post in there discussion..i think am going to report or rate negative to them=))))))...kidding !..few are not happening here and few are just mean...i think most probably i'll delete them..why to keep people in our list who don't bother to be friend ?

• India
12 Feb 07
i hope am not of them u deleted or that ur referring to..i always reply to atleast one of my every friend's post..sometimes i find it hard to get time..but i always do it..dont i??

• India
12 Feb 07
nope...never mind...i was not getting what kind of discussion i should start..so i started this one..just for joy...lol..nothing serious.

• India
15 Feb 07
lol..u started this as u couldnt think of anything??..anyway..this post does make sense..am facing it too..but there's nothin u can do..the best you can is..dont reply to their discussions....i mean..those who dont give a damn about urs!!

• India
15 Feb 07
what does make any sense..you mean it x-(....yeah i agree with you but i do make post in there discussion.anyhow i'll make post in some other discussion.so sometimes i choose to do in those who in mine list

• India
29 Jan 07
Most of the friends I have in my list are just junk. Only when I receive a response for my discussion topic from them, I would pick up their discussion topic. So it is better to respond to some now comers by choosing the option ZERO RESPONSES and avoid responding to the friends who had not bothered to reciprocate.

•
29 Jan 07
i have just sent you a friend request..i am a very faithful friend..i am like you posting to all firends..most of their postings..i will answer yours..can we be friends? i also don't get all my friends answering..this is life..don't let anyone ruin your good nature..keep it ..that is your real treasure..your kindness and good heart..everything else is a bonus..

• India
29 Jan 07
yeah sssh i agree with you...i see no reason not to response to friend.aanyhow they are making number of posts..why not make some in friends too.crappy people! thanks yasim..i choose to post in all my friend discussion first thaan to any other discussion list.you don't worry i'll be active in you discussion. ;)

• India
26 Jan 07
sorry friend i am really sorry for not responding to your discussions but i make it a point to pick discussions from my friends to respond so may be i missed you out but wont miss you out again you just have 17 but i have 70 and very few reply to my post

• India
29 Jan 07
don't be sorry..nothing serious..i just wrote this discussion because many people complaining.

• Romania
15 Feb 07
i have the same problem... i sent to all a message and asked them if we are still friends i mean if they would answerto my questions or not! because i will delete most of them! i don't know why they want be friends with us if they don't post in our discussions... just to be in that list?


• India
12 Feb 07
Hello dear.Its true that you get irritated when your friends dont help you by responding to your discussion.I am new to mylot and will surely respond to your responses.I am very eager in increasing my ratings.Help me out dear.

• India
3 Feb 07
You are right. I must have removed from the list some 500 friends for the reason mentioned by you above. Itis not worth. I therefore have only 9 friends and if they respond, then only I respond. Otherwise I concentrate on 'discussions with no response'.

•
29 Jan 07
I have to admit that I don't post in all me 'friends' dicussions. That would be impossible to do for when I first started on here I was allowing 'friends' left right and centre and now I have so many there is not enough hours in the day for me to respond to all their posts. I have started to try and stick to the 'faithfull' ones and have also started deleting the ones that never post. I agree with you in the fact that I thought the purpose of having 'friends' on here was so that we helped each other earn ore.