If you get married?

United States
8 responses

• United States
25 Jan 07
Well I am married, but I have a 2 yr old and I am due with #2 in may. I want about 3 or 4.

• Sweden
25 Jan 07
wow! that's great. i always think of how i'd be when pregnant. that's really cool. carrying a life inside your womb. that's a woman's plus point since men can't do that!

• United States
25 Jan 07
yeah, i want more than 2 so, we have the same plans..lolz..

• Sweden
25 Jan 07
my boyfriend and i talked about it already and planned to only have atleast 2 babies. we want to give our full attention to our babies to be and take good care of them as they grow up. we find it hard to give them enough time if they are so many of them. so, two for us is enough. i don't have anything against couples wanting too many number of kids. for as long as they can support them financially and emotionally, then, that's fine.

• United States
25 Jan 07
Ok thats good but are you guys not married yet and thinking about babies? hmmm...i hope you got married soon..:)

• United States
26 Jan 07
I'm not married and if I ever do get married, I don't want to have any kids. NONE. EVER. No kids for me, thanks.

• Philippines
25 Jan 07
After we got married we decided to have only 2 kids considering the economic difficulties and our ability to take care of them properly. Now that they are both grown ups, how we wish we could have more than just two. So if it's your desire to have more the 2 children and you feel you have the resources to give them the best, I say, go on with it. The more the better, I agree with you.

•
28 Jan 07
My partner wants twins, so I said he can have them on his own, but actually I think 3 or 4 is a nice amount of babies, all seperate though, I wouldn't want twins or triplets or quads, but you have to have them a nice amount of years apart, so that you don't struggle too much.

• United States
29 Jan 07
Thats what i want it too when i get married. I want twins :)...thanks you all..

• United States
26 Jan 07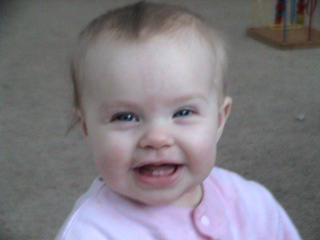 I am married but I'd just like to say things change. When my husband and I got married we agreed on 3 children. Well 7 years later and we have 4 kids. We never expected to have our 3 agreed upon children in the first 3 years we were married. #2 and #3 were anniversary gifts born 9 months after "celebrating" our 1st and 2nd anniversaries (we celebrated a month late for our 2nd otherwise they would have been less then a year apart). Just saying--you may say you only want 2 now but then you have them and you realize they are growing up and you will never have a baby again. Sometimes it throws you off and you long for another baby. I would love to have more kids but I'm not sure I could since all mine are c-sections. I'm not sure my body could handle another. I was really wore out last time.

• United States
26 Jan 07
thanks for the comment..i appreciate it..:)

• United States
28 Jan 07
We have 4 kids. We have been married for almost 6 years and together for almost 9 years. We were friends before we started dating also. We want atleast one more baby. I have always wanted a big family.

• United States
28 Jan 07
I am married & we have 3 kids all ready. I think the most we would have is 4. I grew up in house where I was the oldest of 4 & loved it. I would be happy with just the 3 I have though too.