Brave Little Toaster

United States
January 25, 2007 9:09pm CST
Does anyone remember this cartoon as a kid? It was about a talking toaster who got thrown out by his owner and was heading to the junk yard where he would be ruined but he a blanket, a vaccum, and a radio and a lamp got together and escaped and go on this adventure, its great.
5 responses

• United States
26 Jan 07
I absolutely love this movie! When I was little I would check it out from the library all the time. I saw it on the Disney Channel probably about a year ago, and I just had to watch it.

• United States
26 Jan 07
Man I miss it so much, you think they have it on DVD?

• United States
26 Jan 07
Hell yeah I remember that movie. It had a pretty sweet sound track too didn't it? I remember watching that movie and the movie Fern Gully about a jungle being chopped down and some fairies stopping it, around the same time.

• United States
26 Jan 07
Hahaa yes Fern Gully was my joint, I posted a discussion about that a while back, that movie was great too.

• India
28 Jul 12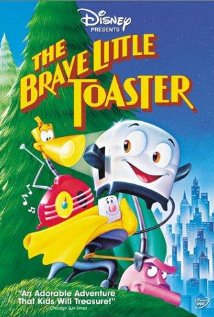 I don't remember watching The Brave Little Toaster when I was a kid, but as it's from Disney it's should be a good animation to watch. I think I will get a DVD of The Brave Little Toaster and watch it ...

• Philippines
4 Nov 07

Hello inspired4fr33. Yes, I did remember that cartoon. I loved watching that cartoon. It brings so much memories. I think they had a sequel to that movie. I think the title of the sequel is The Brave Little Toaster goes to Mars.

• United States
1 Nov 07
Oh! I loved that movie growing up as a child. I would watch it as many times as possible. They had a lot of great songs. I wish I had the soundtrack. There was one with the cars in the junkyard singing. There was another one with all of the electronic's in the master's apartment singing as well. There was also another song I believe at the pawn shop with all the creepy used appliances singing. This was in my opinion one of the best children's movies ever.