How Important Is Your Kids For You?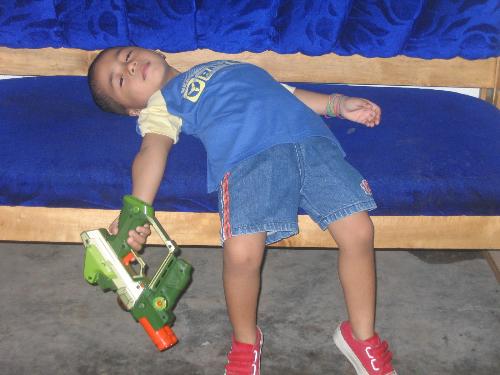 Philippines
7 responses

• United States
26 Jan 07
I feel exactly the same about my children. My oldest will be 20 in a few weeks and my youngest turned 2 in November. They truly are a blessing.

• Indonesia
26 Jan 07
on your famely baby is very important so your husband has geules for it

• Philippines
26 Jan 07
i think all parents feel that way towards their kids... one's life will make a total 360 degree turn once the kids arrive... and almost everything will revolve around them... that's simply how parents are to their kids

•
26 Jan 07
hi there, well firstly my child means an awful lot to me, she has changed my life because before i had her i was off the rails, lol. i was a party animal and now that ive had her i seem to have matured well and realised to budget and alot of other things, she's the one that keeps me going and nothing would change that! :)

• United States
26 Jan 07
my daughter is my world. i dont do anything unless i know that it will be right for her, everything i do depends on her. no matter what it is. i live each day to the fullest and it is because of her. i wake up each morning and shes the first person i kiss on the forehead while she is still asleep and i go tobed each night with her forehead being the last thing i kiss. her needs and wants come before my own, her safety and health is my number one concern. i love her more than words or actions can explain

• United States
26 Jan 07
I love my step kids and have been with them for 11 years now. But when I had DS a year ago, I understand what people mean when they say it's different to have your own. Things that don't worry me about the steps, I'm overly worried about with DS. I love him more than I ever imagined and would do anything for him. I'd do anything for my steps too, but wouldn't think twice if it was DS.

• United States
26 Jan 07
Having children will change your life! My family is my heart and soul, my everything! They are definitely inspirational creatures, aren't they? So forgiving and innocent! I love my children!