Do you Care?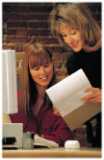 Philippines
5 responses

• Philippines
26 Jan 07
you can assess people's sincerity through their responses. more often than not a long response would mean that a person really took his time to ponder on your situation. but of course a long response must also have quality content, in that way you can really tell that the person is indeed giving you a reasonable advice. i think that is why mylot has provided the topic starter the power to choose a best response so that he may be able to gratify those who deserve it

• Philippines
26 Jan 07
Yes i think your right. And i can see you do care base on your response. Thanks.


• Philippines
26 Jan 07
Me too. I love reading more than posting. If i see a topic where what i would say is already there, i don't respond anymore.

• Indonesia
26 Jan 07
Most of the time here, i only read personal topics. Not responding, because i wont give any advise that other people already put their words there...:-) May Fun be with you

• United States
26 Jan 07
I think the majority of people on here do really care about helping others and contributing with quality responses. You can usually notice the ones who are only here for the money because their answers are usually short and half of the time they don't make any sense. I think that mylot is a great place to go if you are really in need of advice. Just ignore the stupid answers and stick to the quality posts.

• Philippines
26 Jan 07
I think you're right. I've seen a lot of post that don't really don't make sense and doesn't really relate to the topic.