English Dictionary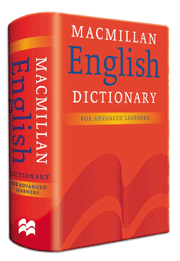 Romania
10 responses

• India
12 Feb 07
i like the websters dictionary as well as the oxford one!

• China
12 Feb 07
i don't take care of the kind of dictionary, but the price of the dictionary. so i don't know the best.

• India
29 Jan 07
oxpord disctionary best for learners

• Romania
28 Jan 07
As others just said, I recommend you the Oxford and especially the Websters dictionaries! I just toked my Cambridge CAE exam and I had a fabulous help from my Websters dictionary! :)


• United States
28 Jan 07
Use www.m-w.com They have a dictionary online, also a thesaurus and what's really helpful is that you can listen to how the word is said when you're in doubt.


• United States
26 Jan 07
Since long we used a Dictionery called A.D. Dev Dictionery then used Oxford dictionery and this found most useful. We did not used webstar or other pocket dictionery. Following free link will meet your desire of web dictionery. http://dictionary.reference.com/translate/text.html