Which was Mahesh's best film???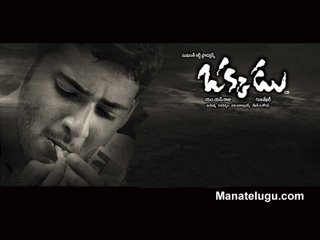 India
January 26, 2007 7:51am CST
for me among okkadu,muraari,athadu,pokiri,OKKADU was the best,coz every thing was simply superb about it.other movies were also good,but for me it's OKKADU for me
8 responses


• India
7 Mar 07
Sorry I dont accept rating Pokiri that much violent movie. Its purely entertainment based movie. Violence in this movie is not greater than Rakhi, Narasimhudu

• India
11 Jun 07
I like athadu movie very much... This movie wid trivikram as director.... He usually is known for his punch dialogues has written brilliantly for this movie too... Though the dialouges in the movie are less each n every dialouge s brilliant... n no need to tell abt the performance of the prince... He s just awesome....

• India
24 Apr 07
I think pokiri and athadu are the two bluckbuster movies of mahesh babu.

• India
17 Mar 07
in my opinion pokiri is the best film in his career when compared with other one because the director showed mahesh babu in different way and also to prevent violence this movie done and shows a good example , now he got agood name in bollywod also our film director is only going to dod the film in hindi also by this way only we can expect hw is our telugu directrs got a fame and hw they were dng in that this film is boxoffice record and collection is crossed crores only

• India
7 Mar 07
My rating goes like this : Pokiri, Athadu, Muraari, Okkadu, Bobby.

• India
27 Jan 07
i think mahesh babu s some good films are very big hit i like athadu and pokiri