Soccer is best of all sports, in my opinion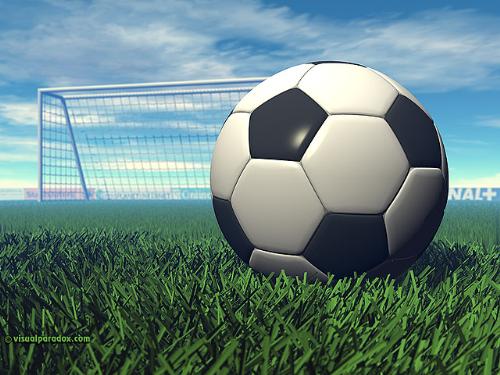 Canada
January 26, 2007 11:35am CST
The game of soccer, or football as called in most parts of the world (not american football), is the most played sport amoung all the nations combined. It is to no wonder that it is by far the favouriteable sport by many, as all you need is a pair of healthy feet, and something to kick around, even a rag tied up into a ball in the worst conditons. Nevertheless, no expensive equipment is required to play, no is it difficult to understand the rules. What do you think?
7 responses

• Portugal
28 Jan 07
It surely is, at leats the most widespread. While many americans seem to refuse soccer as a proper football, it is appreciated in all countries in the globe and even them now are starting to get more and more envolved with it with the upcoming MLS boom. It is indeed the best sport in the world.

• Canada
28 Jan 07
Thank you for your post. It is probably the best sport, and even in America it will eventually develope. I think so because of how the MLS just baught bekham for 250 mil. people will be more interested in the sport and maybe one day soccer will have a future in North America but right now it does not look to good. Even in Canada all you see is empty hockey arenas and baseball diamonds that are unoccupied. While these facilities remain emtpy, the few soccer facilities are always full and at times there is not enough to accomodate the willing to participate in the sport. Shame on Canada.

• Portugal
29 Jan 07
Shame on Canada for having football being more widespread than traditional sports such as hockey or baseball?! The contrary, my friend! I'm glad to read things are finally changing, I think northern americans have great talent for football, be them candians or americans...

• Canada
29 Jan 07
Well it is developing here and there, but at this moment canada has not been able to qualify into the world cup. Uou obviously do not see my point as to the fact that there are very little facilities for canadians to develope their skills. I have gone through the many levels of soccer, even to the reserve level for the NTC which is above provincials, and visited south america and europe for soccer related activities, and comparing canadas soccer facility and development for players, canada is far from the international level. The US are making some progress though, and maybe soccer will be more of a passionate sport here in N. America in a couple decades than it is now.


• India
2 Feb 07
I also agree with you.It is the most popular game in the world.I like watching and playing this game.

• Portugal
4 Feb 07
It's good to see that our football army keeps on growing, in all fronts, all continents. Let's show to the world that football is the real matter, now hockey or Superbowl finals ;)

• Northern Mariana Islands
28 Jan 07
I do think it is the best sport in the world. It is already called the worlds game hehe. Yeah playing football does not require that much equiptment...just have feet..something round...and some pace...but if we talk about playing football as a profession it will cost you some. You would need a good pair of boots. Leather material is recommended for better touch. Shin Guards to avoid some injuries. Well yeah there are cheap equiptment out there but if you want the best it will come at a price. If we look at basketball. All you need are good shoes hehe.. Anyways, I love football and everything about it. How the feet moves with the ball, how the net moves when a goal is scored, the chants of the crowd, the moves that leaves the defender behind, the celebrations. Its just perfect.

• Canada
28 Jan 07
Actually I play competetive rep soccer and yes I do have to pay a lot for tournament entry fee, club regestration and shoes etc. But what I meant by soccer being a cheap sport is that in the poor countries where people can not afford such costs, they are still able to play and participate. Just look at the south american countries, they are leading the globe in soccer developement and most players do not get their first pair of nike boots until they turn profeesional. In canada, house league players can get the same proffesional boots pros wear, only because their parents could afford it. However, soccer is very universal and its no wonder that half the globe plays it.

• India
5 Feb 07
Well its easy Football (that's Soccer to all you Americans). It's played and watched by more people than any other sport worldwide and the only countries that doesn't show much interest are in North America, but they have other well established sports that they prefer....!! I really like football too...!

• Nigeria
5 Feb 07
hey1 u r my man , soccer is just it, with your leggs in tact, you go soccering, cheap to go into and money spinning if you excel in it.i discover something very funny about soccer if you place a ball in front of a little kid, withoput telling the kid, he knows what to do ....and that is KICK the ball. you try this out.

• India
5 Feb 07
Ya, i agree . Soccer is the world's most popular game. It's too bad that it hasn't got that much good status here in India. It's all Cricket(really dull and boring game) that the country's people are after. The most interesting and easiest to understand game is undeniably SOCCER.

•
26 Jan 07
hi there i would have to agree with you soccer is by the far the best sport all over the world. i love it and play alot of it myself.