Yahoo Launchcast Radio?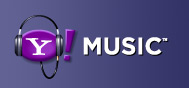 United States
5 responses

• Indonesia
28 Jan 07
Yes, I know yahoo launchcast a radio. However I know one that also best to listen to or even become your own DJ. You choose the song you wanna play, and you could ask your friends to listen while you are broadcasting. The best part is.. it's FREE! Try webcastdj.com register for free and just follow the instruction to have fun.

• United States
31 Jan 07
that sounds interesting, maybe I'll look into it...

•
6 Feb 07
yes...u need to try it...try to select the my station where u can choice ur own music and rated it so yahoo can play it for u and choice ur own artist as well...enjoy ur yahoo radio broadcast.

•
27 Jan 07
yes is really cool...b'coz u choice ur artist and song the they played it for u....

•
3 Feb 07
and its addicted...if ur online anywhere u can play it with ur laptop. better than ipod...;)


• United States
31 Jan 07
No, I don't. But sometimes I do the Roadrunner Radio. I get bored easy, so I tend to switch the channels all of the time.

• India
27 Jan 07
ya i have listened to it many times