Ladies Cooks well But Men Cooks so much Better!

Malaysia
January 27, 2007 9:57am CST
I hope I don't get shot down with this... but I am very curious as to what is everyone's view on this. I mean I cook myself but I also treasure the times my better half cooks and think my mom's cooking is heaven. Unfortunately my Dad does not have the same passion which is why again leading back to this topic. So are your take on this? Is one really better?
8 responses

• United States
29 Jan 07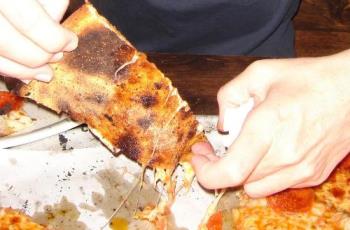 I can only comment on my family and I have to say that I am definitely a better cook than my husband... he can make maybe a couple things, like spaghetti, tomato soup and toasted cheese sandwiches and french toast! Otherwise, he doesn't do very well.... He never turns on a timer, and guesses as to when something is done and it's either not cooked enough or burnt. I keep telling him to just use the time and it will turn out perfect, but he "forgets".... *sigh* oh well...



• Philippines
2 Feb 07
i agree. its just hat i belive that when man loves to cook, tehy really cook well :)


• Cyprus
29 Jan 07
I would agree with you, I myself is an excellent cook and I never use a recipy book too!

• Australia
29 Jan 07
Thats a very debatable question. Within my family, my mother can't cook anything other than spaghetti, my father is a chef and makes wonderful asian dishes, I have two brothers whom are also chefs, one is great with bakery/desert items and the other is a wonderful cook, my sister can only cook torbolone cheese cake. And I although not a chef, have the qualifications of one and can cook better than my entire family put together (this is a remark they make not myself). So if you weighed up a family of 6 (3 females, 3 males) it would come out equal as only 2 can cook any type of dish without a problem and it tastes lovely.


• Philippines
29 Jan 07
I know some men who cook better, but I can't say that men cook better than women. I believe that if you cook with passion, you will come up with a great and delicious recipe.. I experience that.. when I cook just because I had to or when I'm not in the mood, it tastes good - it tastes what it should be.. but when I cook because i love to, I know the difference and my family could testify to that..