what do you do with money you get from mylot?????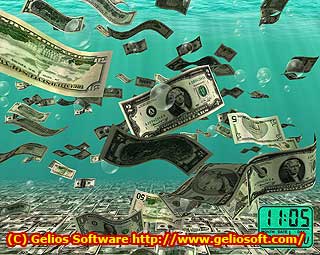 India
January 27, 2007 11:13am CST
Till now, I've not got any payment from mylot. But when I'll get it, I'll do some online shopping for my friend, my best friend. What about you???
7 responses


• India
27 Jan 07
you seem to be doing the same thing as me. Well thanks for your comments.

• Sweden
8 Feb 07
that's so sweet and thoughtful of you to do for your bestfriend. atleast, you get to buy something through your efforts being paid here in mylot. have fun!

• Sweden
8 Feb 07
some of my earnings, i spent buying small stuffs to send to my boyfriend who works and lives in another country. i want to surprise him every now and then with little packages. some of my earnings in mylot, i invested in a nice paying HYIP site. and my earnings from mylot's doing great in that site!


• India
27 Jan 07
sorry your response not clear to me. Please be clear.



• India
14 Apr 07
I have not decided till now of what I am gonna do of the money which I will get from MyLot. I have selected minimum payout as $10 and it's not a huge amount -- so I even can't withdraw it through Paypal but if I need the money I will transfer it with the help of xoom.com but I guess xoom will also take some fees so what's the use of withdrawing it so soon .. I will wait till atleast 100 dollars and then I will transfer it through xoom :))

• India
8 Feb 07
i will shop shop online too cos i dont have any credit card and so i cannot cash out and so the only option left is to shop onlin i am think ing of buying a 1gb card for my cell fone this is my first income so i dont wanna store it for something big cos this is my first income here at mylot