Does NO really means NO?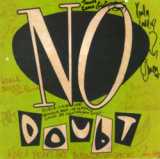 Philippines
January 27, 2007 10:17pm CST
Have you ever find a time when you say no to something but actually you really meant yes? I believe its reverse psychology. I've been in this situation a lot of times when me and my ex-bf argues. When do you know that NO really means NO and not anything else?
1 response

• India
28 Jan 07
I probably do that kinda stuff when i am in a buffet party. Lol. Eyes is the key to know whether it is no or not cause eyes never lie

• Philippines
28 Jan 07
Ok. Thanks. I'll try to look at the person eye to eye when they say no.

• India
28 Jan 07
Why ? you guys never look at ones eye when you talk? that's bad cause we here alwas look at each others eyes. cause nobody trust each other lol :)

• Philippines
28 Jan 07
we do. but sometimes I don't really read the expression in the eyes.