kate was in gud shape before.now she luks fat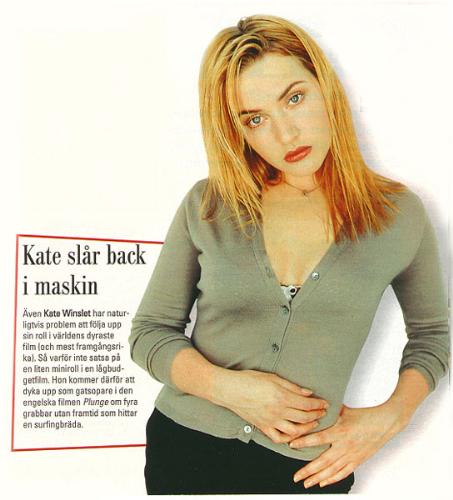 India
January 27, 2007 11:54pm CST
just luk at the pic and kates figure.and then luk at kate in her new movie holiday,she has gained so much.i dont like her this fat
3 responses

• United States
28 Jan 07
What do you mean "Fat"? This woman has hardly no meat on her bones. What do you like stick figures?!? Not all women are stick figures and I for one do not think them stick figures look good at all. Kate is beautiful just the way she is!! I am a guy that likes a little meat on a woman's bones since I do not want her to blow away on a windy day!! Have a great day!!

• India
28 Jan 07
guys,u r gettin it all wrong.m showin this pic as her slim pic and now she she has put on weight

• India
28 Jan 07
has anyone seen her wid jack black in her new movie?

• United States
28 Jan 07
Yeah, I have. And she looked damn good - not fat in the least. She didn't look like the stick-skinny actresses we usually see, but that's a *good* thing. She looked like she was at a normal weight.


• United States
28 Jan 07
I'm trying to figure out if you're just trying to be inflammatory by posting this in hopes of getting more responses, or if you're really so shallow as to think *that* is fat. It could go either way, really. And I doubt you'll enlighten me as to which it is, because either way you come off looking like a loser.