relationship with ur girl friend or boy friend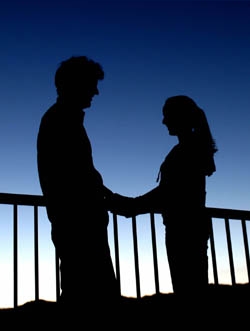 Pakistan
January 28, 2007 1:32am CST
what kind of relationship u have with ur girl friend or boy friend.is it strong or not.if not what is the reason behind this.and how u create this relationship between both of you.
6 responses

• India
28 Jan 07
its all about love and passion dear...the more we love..the more we get closer and the relation gets more deeper..i share a very sweet relation with my girlfriend...as she loves me a lot, and i love her too..! i made this bond, just bcoz of some matured understandings and a lot of care and love..! u also can do it..!

• Pakistan
30 Jan 07
that is good u are all right that it is all about love and passion.thanx for telling me dear

• India
28 Jan 07
I have a strong relation with my loved one. We use to talk about everything, we never keep anything hidden from each other. We have no secrets between us. Moreover I care for her and she cares for me. So we have a strong relation between us.


• Pakistan
28 Jan 07
Well I love a girl and I have accepted her as my life, as my wife and everything but she just thinks me as her friend and for her happiness I never showed her my feeling because I am afraid that she should get hurt when she listens that what I feel about her. Our relationship is not that much week and not even too strong but it's a good friendship relation and I was dreaming for more and even much stronger but no one can rule infront of destiny.

• Indonesia
28 Jan 07
I think my relationship with my boyfriend is strong enough. I think the point about creating a strong relationship is to speak everything openly to your bf/gf. I found this really help a lot in my relationship. Everytime we had a problem, we always talk & try to fix it together and it works =)

• Romania
30 Jan 07
I ave a string relationship with my girl friend ! We love and care for each other ! And most of all we thrust one and other ! In my opinnion the first thing that a relationship has to have is trust ! Without trust there can't be nothing ! Have a nice day !