Which FOREIGN (non-english) film turned you on?

United States
4 responses

• United States
28 Jan 07
There was this one time of when I was interested in this one 'young lady' (she was three years older than me) and she took me wanted me to watch this movie which she considered 'cultural'. The movie was "Like Water For Chocolate", a spanish speaking movie. While, yes, the movie made a statement which left an impression upon me, she thought it as 'cultural and spiritual', I found it totally 'satirical'. This 'young lady' (as I refer to to term in respect, but loosely) and I could never see eye to eye in the statement of the film. She considered me an 'unenlightened' individual, while I considered her a 'close-minded' person. Fortunately, we drifted apart. But still, I fondly remember the film after all these years.

• Philippines
2 Mar 07
I recommend the ff: Y tu Mama Tambien(spanish)-directed by alfonso cuaron ,starring Gael Garcia Bernal The Sin of Padre Amaro(El Crimen del padre Amaro)-with again Gael Garcia Bernal Belle epoque(French)-penelope cruz A Moment To Remember(korean) My Sassy Girl(korean) Windstruck(KOrean) *Award winning foreign films Ang Pagdadalaga ni Maximo Oliveros(Philippines)aka The Blossoming of Maximo Olivares Kubrador(Philippines) Crying Ladies(Philippines)

• United States
8 Feb 07
It is French. It is called Day For Night. It is a movie about making a movie. It is directed by Truffalt.

• India
3 Aug 12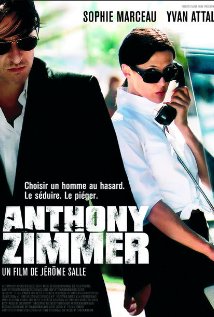 Anthony Zimmer is a movie which I have seen recently which I liked, it's the movie from which The Tourist is copied from. I had already watched The Tourist and didn't like the movie at all, but I did like the French movie Anthony Zimmer and it's a pretty good movie to watch ..