Why Aishwarya Rai is not marrying with Salman Khan?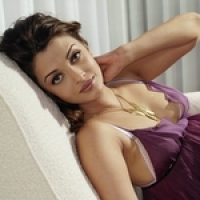 India
6 responses

• India
2 Sep 08
some problems, may be. may be she thought that salman was too wayward. too arrogant and not fit for her. so, she jumped to vivek oberoi. and finally ended up tying up the knot with abhishek. anyways, it is their life. let them enjoy and savour every moment of companionship....

•
11 Mar 07
It's a rather funny question as it's well known that split up with Salman quite some time ago and there was all that bad press with him apparently make some threatening phone calls to her that the police investigated. Why would she want to get back with someone like that? As far as I'm aware he's had girlfriend after girlfriend and currently has his sights set on Priyanka Chopra! Who would want to marry a man who seem to change his girlfriends more often than his socks?

• India
28 Jan 07
Aishwarya Rai is not marrying salman khan becoz she is already engazed with abhishek bachan.