Do you like to visit Museums?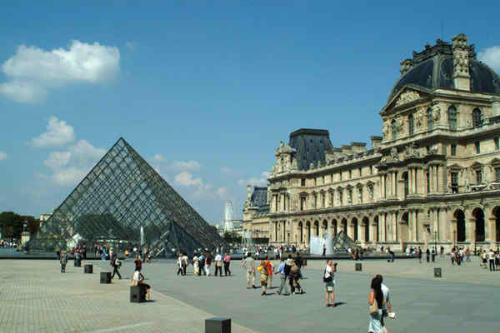 Italy
January 28, 2007 9:51am CST
In which museums have you been? What's the museum you most like?
10 responses

•
1 Feb 07
There's a museum village close to where I live called Saint Fagans. It's a real village made up of houses & shops etc from the last few hundred years. It's really interesting seeing how people lived back then in their actual homes. You can go into the buildings, they're all furnished with all orginal items from the period each property originates from.

• United States
1 Feb 07
I actually work in a museum, and I love to visit other museums. The New Orleans Museum of Art has an Arts and Crafts artists exhibit on now. The Historic New Orleans Collection has a great show called What's Cookin' in New Orleans? about the history and the particulars of New Orleans cuisine. I remember distinctly loving the Royal Gallery in Ottawa Ontario, they have a good sized and impressive collection. The National Gallery in D.C. is good if you have a plan of what you want to see first, or else you'll be wandering around looking at Madonnas for hours.;)

• Italy
31 Jan 07
I love to visit museums and I always go to visit exibitions when I can. Unfortunately I live in a very little town (Forum Livii/Forlì) and so I seldom visit something interesting, however in this period there is an exibition devoted to Silvestro Lega, a "macchiaiolo" (a sort of Italian Impressionism) and I hope to find the time as soon as possible to visit it. In the past I've been in Paris and I visited the Louvre, my favourite museum, the "Centre Pompidou", and the museum "Orsay". The last year I was in Oslo, and visited the museum of modern art, 14 years ago I was in Manhattan and visited a big museum about American Indian. In the Nothern Sweden I visited some museums devoted to the culture of Sami.

• Italy
30 Jan 07
I love to visit particular museums, such as museums of torture, comics, books, stamps etc. Talking about the famous museums the most impressive ones (and the ones I most liked) are the Vatican Museum and the Louvre in Paris.

•
28 Jan 07
If you are interested in Egyptology then the Egyptian Museum in Cairo is a must...absolutley fantastic.

• United States
28 Jan 07
I love art and science museums! I have been to many museums but I have not been to the ultimate museum. The Louvre! I would love to go there and walk for hours! I would love to even walk the area and take so many pictures! I love art. But I also love science too. I love the stars and planets. I love knowing how things work! There is a Wonder Works museum in Florida. It is pretty cool because you can look at something and then try to figure out how it works. :) Like a giant facet the pours water that is suspended from cables. I figured it out...there is a giant clear tube the basically acts as a fountain and the facet looking piece hanging from the cables just rests over the fountain that makes it appear as if the water is pouring out of it. It pretty cool!

• United States
28 Jan 07
Absolutely love museums. Have not been to one in years! They are quiet, full of interesting things and some have interactive things to do. They showcase all the things of history and sometimes it makes it more real when you see them. Cannot name a museum since it has been so long, just don't remember the names. Libraries are a close 2nd and I get to them more often. Museums are great learning opportunities.