Does part-time work help teenagers---or hurt them?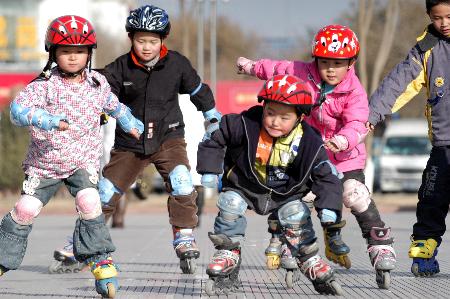 China
January 29, 2007 7:47am CST
Working after school has become almost a rite of passage for teens in the US.more than 80% of American teens work at some point during their high school years.many teens in Australia and Europe also work part-time.but by and large,teens in East Asia have not followed this trend.parents in these cultures encoutage their chidren to study,not "waste" their time working.but is working really a waste of time for teens?the answer is unclear.experts point to both benefits and pitfalls of teen employment.
2 responses

• United States
9 Apr 07
I worked part time when I went to high school. It was great. I had money to do things I liked such a shooting pool, collecting baseball cards and playing pinball machines. It wasn't a lot of money, but it sure came in handy. And it didn't affect my grades. Lloyd

• United States
9 Apr 07
Well I think it really depends on the children. If one teen is having problems making good grades in school then they need to focus and work harder and getting better grades. For children that struggle with school work a part time job wouldn't help, it would only make things much worse of them. On the other hand if you have a child that is a "B" or an "A" student and they are doing very well in school then a little work wouldn't hurt them as long as they feel like they can balance both work and school and still do good. Just like I pointed out some teens are different from others, so it really just depends on the person.