Reoccurring or not do you remember any childhood/adult nightmares?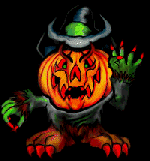 Canada
January 29, 2007 6:31pm CST
Have you ever had a nightmare? was it reoccurring? Would you care to share? no matter how bad it is. i really like to hear about dreams, and nightmares really interest me. Please tell me all about your bad dreams. I really wanna hear everyones. i know everyone MUst have at least one bad dream in their lives. mine, when i was a kid i used to have a reoccurring dream that a large man in a white van was chasing me and no matter how hard i tried, i couldnt run, it was like if you tried to run with ice skates on the pavement you know, i would try to run and he always caught me and i'd wake up as he was grabbing me.
4 responses

• United States
1 Feb 07
At least one in their life? I have multiple bad dreams every night. Is this normal? They're always very vivid and related to whatever is going on in my life, just with a few very bizarre twists. My uncle's a psychiatrist, so I've told him a few of my dreams whenever I've visited for the holidays. It's always so interesting the way he's able to analyze them! There are too many specific ones to list, but let's just say that there were plenty of signs for me to break up with a guy. But did I listen to them? Not until he went completely psycho on me! Do any of you have any premonition or dreams that you should have taken seriously?

• Canada
30 Jan 07
I have many recurring dreams, but only one stands out right now as a childhood dream. Everyone was at war, we had shambles left of our houses, buildings etc. I was running from a man, and for some reason I knew that he was against me and that he would kill me if he found me. I would always get to this certain place that was in downtown Halifax but was only a few bricks piled up in my dream, and I would hide behind a stack of bricks. I could hear him getting closer each time in the dream, but would wake myself up before he found me. And as for nightmares/terrors now, when I go to sleep when I'm not extremely tired, I get to that spot that you are just dozing, but awake to an extent. I have horrible dreams at that point, which may actually have something to do with the insomnia that I experience.

• United States
30 Jan 07
I am sure that I have had some but cannot think of any right now

• Hyderabad, India
30 Jan 07
Not only do they feel scant conscious guilt for this behavior, ... discovered they usually reveal recurring nightmares and even outright hallucinations