What does it feel like to be in love?

United States
2 responses

• United States
30 Jan 07
Do you know the scene in West Side Story when Maria and Tony are at the dance? It becomes just the two of them and everything else is a blur, even the sounds fade away. Well. I once argued that it was not a realistic portrayal of what it is like to fall in love, but if you were trying to visually represent a feeling, that is not bad. Other people don't vanish but they are not as important. It may be the same high that gamblers get, because that's what it is. You take a chance of winning or being horribly crushed. It's like when you get a new kitten, except that you never worry if the kitten will call back.

• United States
30 Jan 07
LOL Well, if it's like getting a new kitten, maybe it's a good thing I've never been in love, because getting both of my cats when they were tiny kittens was about the most stressful time I've ever had in my life. To think that mother cats have tons of kittens at once! Jeeze! I guess that's the advantage of having 8 nipples. :P

• United States
1 Feb 07
LOL back at you! I hope you tagged that for adult content.

• United States
1 Feb 07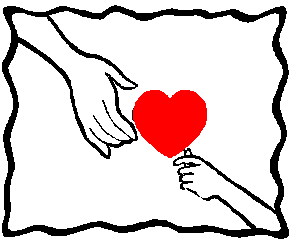 You know my experience of love and being in love. Having said that, it is wonderful and scary and confusing all at once. Or at least for me. I think maybe it's like having a kid. When you give your love to someone else, it is like having a piece of your heart walking around outside your body. Some writer said that, not me, but it fits. And inevitably it ends in pain. Even if you're together for 50 years, they'll die on you and then you'll be in pain. And if you die first? Well, that might be ok, but who can guarantee that?