sunset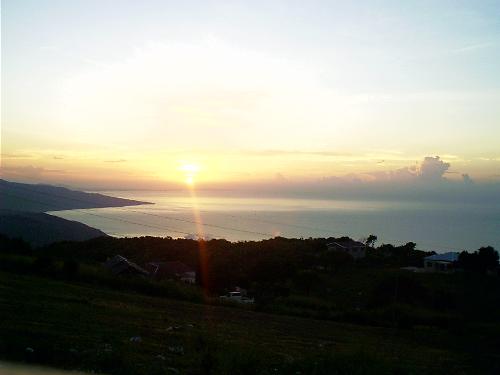 Philippines
5 responses

• Philippines
23 Feb 07
I love sunset and I also love sunrise. It's one of the good views to see everyday. When it is raining or no sun is up it makes me sad.

• Philippines
23 Feb 07
i guess its bec were human and we get affected when our environment changes. like the rain and the sunrise or the sunset, we really get affected each time it pass. i do love the sunset and the sunrise too. thanks for your response as well as everybody's response too!

• Indonesia
23 Feb 07

i am very like to watch sunsets,i watch the sunset in Pangandaran Beach Indonesia,in my country a lot of place that we can see the sunset,this place is the nearest place from my city,i watch the sunset at least once a year in this place,in my village also i can see the sunset,but here the sun sinking behind the mount then the sky become dark,it makes me feel free and peace watching this process,it is also very beautiful and nice to see how wonderful the sky is,when the sun is going to set the colors change from bright to colors ranging from orange to bright red.

• Philippines
23 Feb 07
nice for you that you have it near in your village. i wish id be able to see it also while it sets behind the mountain. i never got the chance to see that as i live in the city with no mountains..lol...i guess we are lucky that our country had one of the most nicest scenery that worthy to watch just like the sunset and the sunrise also.

•
9 Feb 07
Absolutely. When I was in Spain last time, I went out on a boat to watch the sunset. It was pretty special to watch the sun go down into the sea. I don't think I'll ever forget that sight. I wish i had a camera with me to capture the moment! I mustn't forget the sunrise also! That can be just as spectacular to see! (not seen that come up on a boat or anything, but it's nice to see the mist in the Welsh mountains as the sun comes through it... simply splendid!! Thanks for this thread :)


• Philippines
23 Feb 07
yeah it is really a breathtaking scene. its nice for you to get those pics of sunset. i hope you will find time again to take some remembrance. i do want to get pictures of it but dont get a chance coz im not living in the seaside or even near in the beach.

• United States
30 Jan 07
I love the sunset. There's nothing so tranquil and beautiful. I especially love watching it on the beach at night.