Who has read Jean M Auel's Earth's Children series?

United States
8 responses

•
30 Jan 07
Having never heard of Jean M Auel's Earth's Children series I had to give it a googling .. it really looks interesting but I've just done a search on my local county library pages and they don't have any of Jean M Auels books in the libraries .. botheration .. I was going to have a read and see what the books were like

• United States
31 Jan 07
They're definately worth reading. I got very heavily involved with a group online a few years ago when anticipation of "Shelters of Stone" was at it's peak. We organized an actual Summer Meeting, which is an event that occurrs in the books. Check them out, I really think you'll enjoy them.

• United States
31 Jan 07
You might also check e-bay. I've seen lots of all of the books for sale in paperback form there a few times that were pretty cheap.

•
31 Jan 07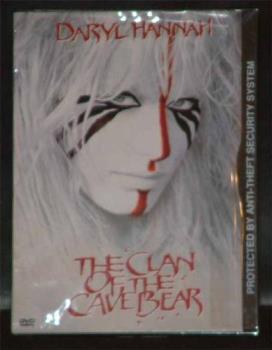 Yes they are all on ebay, Thats where I bought mine

• United States
30 Jan 07
I have read all five of the books. I love them, though the last one is a little hard to get through. Back in the 80's, Darryl Hannah played Ayla, in the movie "The Clan of the Cave Bear" and it was OK, though it did not touch the book. Which ones have you read? I do know what happens to Ayla and Jondalar, but I am not telling, LOL, but I would like to know where you are at in their story.

• United States
31 Jan 07
Actually, I've read all of the books more than once and own the movie you mention on DVD. And you're right, it wasn't anywhere near as good as the book. I was referring to what will happen in the NEXT book, which Jean Auel has been working on for several years.

• United States
31 Jan 07
I wish she would update her fans on the progress of the next book.

• United States
31 Jan 07
She's never been terribly communicative about her coming publications. THe only way anyone knew anything about the last books release was by contacting her publisher.

• United States
31 Jan 07
She is my favorite author. I have commented many times on her being the best. Until now, I thought nobody heard of her. I have been waiting for this book since reading the last. Jean Auel is such an incredible author. When I read her books I feel as if I am a part of the story.

• United States
31 Jan 07
You're absolutely right. I love the way she describes everything in such detail, as if transporting her reader into the story with her words. YOu can almost smell the scent of the smoke from the fires when she writes. I love her books.



• United States
31 Jan 07
Chriss, it's so funny that you posted this link! I was very actively involved with the onset of the Jean Auel web sites and for several years was the owner/creator of the Earth's Children's Web ring. I lost interest in the internet community that sprang from the frenzy of interest generated by the release of Shelters of Stone. I interacted with a lot of these people when all of this first started. I only deleted my page from the web a few months ago.


• United States
28 Mar 07
Hello dutchess67! I am new to myLot so I was browsing my interests and found this discussion. I have read and re-read all of her books! 11 years before Shelters of Stone finally appeared, now do we have to wait that long for the next? I too am one of the readers who felt totally a part of the story. I could hear, smell, feel and taste everything as it was told. I wish I could have attended your Summer Meeting! I stopped by your page, and discovered we probably ahve a bit in commom. I left a request for ya!

• Palatka, Florida
7 Mar 07
I have never heard of these but they sound really interesting. I will have to look them up on ebay

• United States
4 Feb 07
I haven't read these books I used to read her clan of the cave bear book and oh other I can't think of the name right now ...lol Are these the books about them as grown ups ??? I am sure they are good to.. she is a very talented writer she can make you feel what her characters are feeling and going through ...