How old is ur pet..........??????

India
10 responses

• United States
1 Feb 07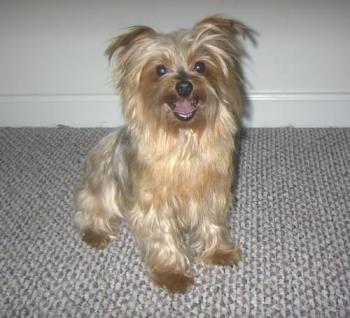 My have a 8 year old yorkie..His name is Tyger... He was born December 10, 1999. He's about 6.5lbs now..He is still full of energy as ever. He's a old dog but love him unconditionally...

• Australia
1 Feb 07
We have a Maltese ShihTzu dog who is at least 16! We've only had her a year but her previous owner was an little old lady who lived in a nursing home. The lady lived there for 14 years and brought the dog in with her when she moved there. We have no idea how much older she is from that - all the vet has said is that she's definately over 15!!

• Philippines
1 Feb 07
my pet is a dog. he is 11 months now. his name is Kenneth, nice name for a dog, right?



• Egypt
1 Feb 07
I have a dog called rocky , it is 2 years old , it is cute .



• Australia
30 Jan 07
We have only 1. She is a 2 year old black cat and we named her Jessica. She is just like a member of our family and is loved very much by all of us.

• India
30 Jan 07
My pet is 8 years old It is a dog and name is doggy.