is it normal for your boyfriend to make you cry?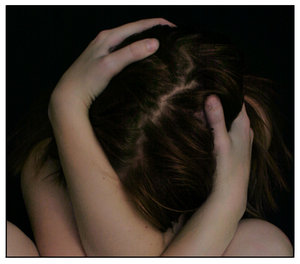 Philippines
January 30, 2007 6:47am CST
its not a war thing about us, but its his sometimes annoying thing that makes me cry, he do so funny stuffs or make somethings that would not be what i want.. i mean hes just being bully or just want to see you get mad or cry, the at that instant laugh and kisses you... is that beng sadistic? its not everyday but when it does comes to his mind he pesters me and im like a cry baby annoyed and pissed...
5 responses

• Philippines
31 Jan 07
it's normal to have arguements and to cry, but it's not normal that he pisses you off, make you cry and when he's satisfied with it give you kiss so you can forgive him again! try telling that it bothers you and hurts you alot! you have to be firm when you tell him that so that he'll know your damn serious!

• United States
31 Jan 07
i agree... he shouldn't be treating you this way. It's not right. Anyone who loves you would not TRY to make you cry. He's being a bully.... and emotionally abusing you. I would be very wary of continuing the relationship.

• United States
30 Jan 07
I dont think that is a healthy way to act and I dont think I would like that

• Philippines
30 Jan 07
:'( waahhhh, he just pissed me by hiding my favorite stuff toy, and told me its gone... true.. thanks...

• United States
31 Jan 07
If your man enjoys seeing tears in your eyes, he is sick. I had a boyfriend like that once. Sadistic and cruel. It was like he fed on watching me bawl. Dump him.


• Philippines
31 Jan 07
Yes, it is normal for any relationship to make someone cry...what matters most is what happens after crying...