Trailer of Harry Potter's new movie

India
8 responses

• India
9 Aug 12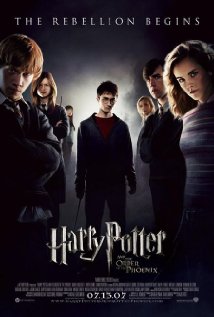 I would never watch Harry Potter and the Order of the Phoenix as I have seen the first part Harry Potter and the Sorcerer's Stone and got bored after watching it foe first half and hour. After that I stopped watching Harry potter movies ....

• Romania
9 Feb 07
I've seen it. I think it's wonderful! The actors say themselves that we're going to get a lot of action from this motion picture, so I'm off to the cinema as soon as it turns up in my city!:D I must say, I can't wait! I don't know what to do, to take my mind off the movie. Ok, maybe off Emma Watson, too, but that's another story:P...

• India
3 Feb 07
i have not seen the trailer of harry potter's new movie . but i want .


• United States
1 Feb 07
i wish my computer was faster so i could actually watch videos and them not jump and freeze so much!

• Portugal
1 Feb 07
Wow, this movie is going to be the worst of HoP so far...nothing alike the other ones and looking non-promising.

• United States
1 Feb 07
i am a big harry potter fan..thanks for the link..i didn't know they where coming out with another movie..i can't wait to go see it....