What kind of holidays do you like?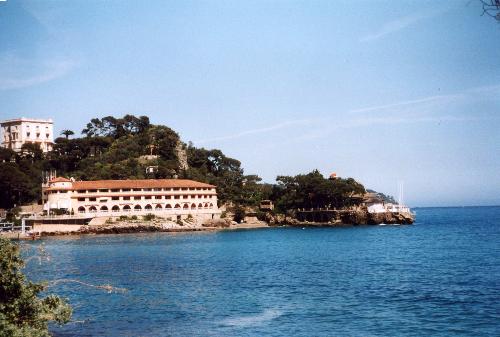 February 1, 2007 6:41am CST
Well some people like to lie on the beach all day, others prefer skiing or activity holidays, while others like to sightsee round large cities or places of interest. I like to visit places of cultural and architectural/historical interest - I love countries like Italy and Greece where there are so many ancient places of great interest. But how about you? What kind of holiday do you enjoy?
7 responses

• United Kingdom
1 Feb 07
I love the sea, especially in hot countries, the sea is so clear, blue and warm, not like the sea in our country. I love the warmth, being able to lie on the beach, or beside the pool, listen to my Ipod and lay back and do puzzles and read my latest novel. I love being lazy when I'm holiday, a little exploring. I love Cyprus the best, beautiful country and very inviting.

•
1 Feb 07
Well I am not a beach person, myself, I burn far too much, but I know that lots of people are, and I agree that Cyprus is a lovely place. Thanks for posting.

• United States
1 Feb 07
I like nature most. No city, its so crowded. And among the nature I prefer beach. According to me no more relaxing holidays than you spend one in a beach. But for sometime I like to visite historical site too. I hope sometime I will spend a nice holiday in Urope.

• Malaysia
1 Feb 07
I love cultural and historical places too. Thailand is a best place to see unique history and beautiful Buddhish temple. Malaysia has Malacca which is very old city. The best time to come is during Chinese New Year, the comin is on 18th Feb. People in Malacca is very traditional.They celebrate CNY in a very grand way. Best for those who never experience CNY. Tibet is another rich cultural place too. Althought i've never been to this country but i will go there one day to experience their culture, maybe learn their language too.

•
1 Feb 07
I have never been to Thailand, but I have a friend who visits there often, and he loves it very much.

•
1 Feb 07
We like to hike on our vacations. I really love getting out into the woods and just walk. But, I also love to visit castles, wander around their gardens. I like to find out the history of the place that I am visiting, the older the better.

•
1 Feb 07
Thank you for taking the time to respond. I love gardens too - I find them very peaceful.

• United States
1 Feb 07
I like very active vacations... long distance cycle trips, hiking through mountains, skiing, rock climbing - if it gets us moving, I want to do it. I'm not the type that like to lay around at the beach.

•
1 Feb 07
Well nice to know you enjoy the active life - it keeps you healthy and is a good way to share something with your friends. Thanks for posting.

•
12 Feb 07
I like slow holidays. Reflex and enjoy it with my family. i always go with my parents and we normally do more than what we do at home, like we walk nearly everywhere and if the weather good we go to the beach and me and my brother have a great laugh. It's really great having a holiday in your home county. i prefer it and get home sick if i leave the united kingdom! Kudos! ~Joey