are you bored with your breakfast?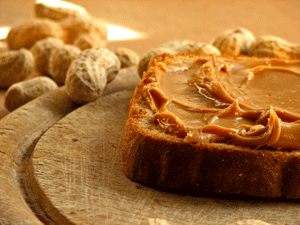 Malaysia
February 1, 2007 10:15am CST
hi all, we might be bored with the same menu for our breakfast. as an example we have cerial for every morning. we do bore but we don't have enough time to prepare such tasty and delicous breakfast. well, it's not that hard. try for this recipy and i'll sure you won't regret it. how to make it:mix some peanut butter, chocolate spread and blueberry jam ---it's for the best result **if you don't have chocolate spread that's okay. just mix the peanut butter and the blueberry spread the mix jam and peanut butter on your bread and make it as a sandwich.**but don't forget to put it in the sandwich maker till it's done!! normally the green button will appear up. it's very easy to prepare but yet you'll have such nice and tasty breakfast, it's YUMMY!!!!
5 responses

• India
10 Feb 07
i am not bored with my breakfast.

• Malaysia
10 Feb 07
well, that's good but you can give a try on it if you wish to :)

• Pakistan
2 Feb 07
i dun get bored with my meals becoz i keep on changing them!so idun get bored!

• Malaysia
6 Feb 07
oh, that's good because you do have such time to prepare those breakfast!!! :)

• United States
2 Feb 07
I have done this on mornings when we need a good breakfast but have little time. I break 6 eggs, scramble and add a touch of cinnamon the night before and put in fridge with plastic wrap over it. I also make peanut butter and jelly sandwuches, wrap in plastic. Next morning, take both out, warm a frying pan up on medium heat with a little butter. Take the PB & J's and soak in egg mixture and brown in pan. (Pb & J's french toast sandwich). Dip or cover in maple syrup. Kids love it and so does my husband. By getting the items ready the night before it only takes minutes to finish in the morning. Easy clean up too. :)

• Malaysia
2 Feb 07
thak you so much for sharing your recepy. i'm sure i'm going to try on it. thanx again. :)

• United States
1 Feb 07
I usually have cereal for breakfast with milk. Sometimes I'll mix it up with toast or waffles but it's still not very exciting. I love baking muffins from Pilsbury, mmm!

• Malaysia
2 Feb 07
try for that, may be it could work on you!! many friends of mine that hate peanut butter change their mind with this mixed jam. :)

• United States
1 Feb 07
Sometimes I get bored so I always make some kind a cake like banana or cinammin bread the night before and I have that with coffee. I dont have the time to make a big breakfast.

• Malaysia
2 Feb 07
just try for it because it won't take such time just about 5 minutes to prepare. :)