Snowing in Denton County...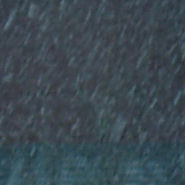 United States
8 responses

• United States
2 Feb 07
Our weather and weathermen are crazy too. First we went through the winter with them reporting that this is unusually warm for this state. Then, we get a blizzard and school canceled for a few day. A week later, we received an ice storm that had them out of school all week! Then they told us that we would have snow last weekend also...we got some drizzles. Now, second day of the three days of predicted snow...forst say, we got a good couple inches...or just a little less. Then, it was supposed to snow another inch today...NOPE! Just a dusting and that was it. Now, they say it might snow tomorrow...but I just looked up the weather again a few minutes ago and what was 60%...there is now nothing there! Weather has been crazy. But so have the weather people!


• United States
2 Feb 07
I used to live south of Fort Worth and there was one winter that was real bad with frigid temperatures and ice. Pretty much shut everything down for 3 days. But that was about 20 years ago. Now I live in Michigan and we get a lot of snow. The kids love it. I don't. hehehe


• United States
2 Feb 07
We had snow yesterday here in my place. Ohh it's just unbelivable cold here, so annoying. I feel going out side is just scary. I am counting on days, when this winter days will be over.

• United States
2 Feb 07
I am also in Texas .... up here in Wichita county ... only the slightest hint of snow here today, and the ever-changing forecast is enough to totally drive ya crazy!! ... I would MUCH rather it be the way it was last year! I loved wearing t-shirts and not needed a jacket in Dec-Jan-Feb ... *sigh* oh well ... such it goes I guess? It was barely drizzling here today even though they (forecasters) said yesterday it was gonna be all snowy ... now they claim tomorrow will be... I am NOT holding my breathe ... not at all ... I sure hope it isn't though ... my child has therapy tomorrow morning. I would also like to go to the grocery store. LOL

• United States
8 Feb 07
It was totally crazy to be wearing shorts in Dec/Jan .. but I also liked it much better in most ways then this crazy 30s (well not today) crud we have been having to deal with Jan/Feb this year! However I am glad it did freeze good this year. That will help those of us with allergies! (by the way... we did NOT get the snow last week they had fore-casted ... LOL) Thanks for choosing me as best response!


• India
15 Feb 07
here is also very cold outside.