what's your favorite love quote

Philippines
10 responses

• India
7 Feb 07
love..happens..wen someone stole..ur smile...ur thoughts...ur dreams.ur heart..ur life...ur soul..ur solitude......without ur knowldge...and u wont knw why u allowed him to steal..... Love is a shy smile, a sweet hello, a soft caress... Love is two hands entwined, a lingering kiss, a swelling of the heart... Love is undeniable, unforgettable, unimaginable, and what every heart yearns for...

• Bulgaria
2 Feb 07
My favourite is just plain I love you or I love you with all my heart or I love you now and ill love you untill the day that we both die...

• Philippines
3 Feb 07
simplicity is really the endpoint of a design.. straight from the heart.. i liked it.

• Philippines
6 Mar 07
"Perfect love is rare indeed - for to be a lover will require that you continually have the subtlety of the very wise, the flexibility of the child, the sensitivity of the artist, the understanding of the philosopher, the acceptance of the saint, the tolerance of the scholar and the fortitude of the certain." ~Leo Buscaglia~

• Philippines
7 Feb 07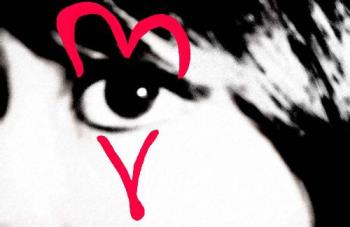 'Id rather die today, than live a hundred years without knowing you.' from the movie Pocahontas(DIsney).I love this coz its says it all, that even for a day to feel that love is enough. Its selfless and pure.

• Italy
2 Feb 07
"your eyes are brilliant like stars"



• India
2 Feb 07
The quote that is my truw philosophy of love and life is ---- If you love someone, leave him free... If he is yours, he will come back to you... If he doesn't return, you must know that he was never yours... I really believe in this quote. It has a lot of meaning and depth. And I really go by it...