Anil Kumble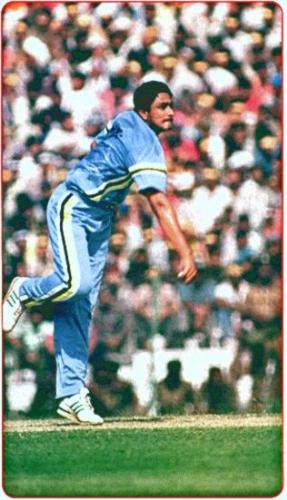 India
February 2, 2007 10:09pm CST
Do you think that the inclusion of anil kumble in the oneday side is a right move?? He is not performing well in the one day arena..
9 responses

• India
8 Feb 07
i dont think that kumble settles in one day profile at all , in one day u need players u can give all round performance like harbhjan ,who is good fielder and handy batsmen in lower middle order ,u can hit some lusty blows out of the ground whereas kumble is medicore fielder and his batting only comes good in test cricket not in one days

• India
8 Feb 07
yes for sure... anil is the best bowler india has ever produced.. his experience wil help indian bowling for sure...

• India
8 Feb 07
Don't forget he is highest Indian wicket taker..He can do miracles.Ya u r right he is not in good form..But he has that ability..We can expect good frm him..


• India
8 Feb 07
inclusion of kumble is a right desision. as most of the bowlers are not performing well there should be one with more experiance so that they can use in all kind of situation

• India
8 Feb 07
I see Anil Kumble as among one of those who might retire after the World Cup.

• India
7 Feb 07
I think he should be consentrating more on tests rather than in ODIs, he is getting older and Indian needs his services in the test matches not in ODIs, there are lot of other players there to fill his place in ODIs, with his inclusion players like Romesh Powar who bowling regularly well and taking wicket reggularly not getting the opertunity to play.