Do you give missed calls to your friends?

India
February 3, 2007 3:26am CST
i get many missed calls from my friends... i just dont understand the idea behind a missed call... what is the person trying to convey with a missed call... well the only interpretation i can make is if somebody gives u a missed call he expects u to call him... but i dont like the very idea of giving a misssed call.. how many of u practice this missed call thing in your friend circle and to add to my knowledge what does it convey?
9 responses

• Philippines
3 Feb 07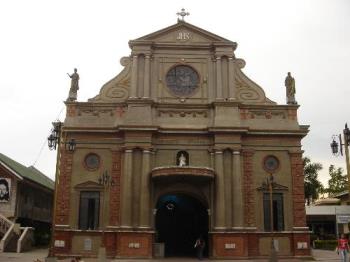 YES! i give missed calls to my friends.. usually after i text. so now they know that when i "misscall" them, it means to wait for my text i just sent =) i also give missed calls to my boyfriend. i gave 3 successive calls to mean "i love u", lol =) or sometimes just to let him know im thinking of him but have no time to text

• Philippines
3 Feb 07
i also get some missed calls in a day from friends prior to the SMS they sent me. i guess missed calls are their way to check if your phone is ON before they would send you SMS. this is usually done to people who have more than one cellphones and missed calls are used to check which of the phones is active for them to send the message.

• Philadelphia, Pennsylvania
3 Feb 07
What do you mean by "giving missed calls"?

• India
3 Feb 07
with missed calls i mean u call a person and cut the phone before he picks it up... in this awy he comes to know that u had called up but u r not billed for the same.... as in the call does not mature!!


• India
3 Feb 07
oh that one was a good reason for giving missed calls!!

• Philippines
3 Feb 07
I do that when they are not contacting me anymore. Especially when they are too busy and they can't give me even just one message. If I give them missed calls, it means that I missed them. Then immediately, they will give me SMS or email.

• India
3 Feb 07
oh thats so cute... i never knew this part of a missed call... it means that the person missed u... cool...:)


• India
3 Feb 07
Usually i don't give miss call to my friends.I just call them.My friends give me miss call.