Were you ever fired or layed off from a job?

United States
October 10, 2006 8:07pm CST
If so, how fast were you able to find another job?
8 responses

• United States
21 Oct 06
I was just fired 7 months ago. Still unemployed. Not really looking for another job, Im pregnant and not many people want to hire me for just a few months. I got my unemployment because I was wrongly fired. He didnt have reason to, his secratary made a bunch of stuff up, and when unemployment asked him for documentation he didnt have any! HA! I had never even heard of the crap he was talking about! He needs to learn how to manage his staff better.

• Nigeria
21 Oct 06
Sorry you got fired it's a terrible thing. Just hang in there. Something good will eventually come along.

• United States
21 Oct 06
I was fired just a month after I came off of maternity leave. The company had hired a bunch of people to cover my leave but when I came back they got rid of me instead of them.....which violated the terms of my leave. I am now receiving unemployment also because they made up a bunch of lies about how I was never doing my job and I was absent all the time. The unemployment is paying way more than that job was.

• United States
21 Oct 06
yes and you should have taken flma and they couldn't use anything against u and now they pay u more then before for a short period and then off with you forever. Open your little green eyes honey you were discriminated against.


• United States
21 Oct 06
contact me kentuckyredhead5353
@yahoo
.com


• United States
21 Oct 06
ah yes, when i was young they laid me off, when i was sick they fired me, now that i'm disabled well hey here I am tee hee making the big bucks and pennies to the dollar tee hee again

• United States
21 Oct 06

• United States
21 Oct 06
kudos too u not a problem just tell it like it is. A redheaded thing u know. lol


• United States
21 Oct 06
I got fired once. It took me 1 month before I found another job. It was 3 dollors less in pay but it was a job and I was glad I got one at least.

• United States
21 Oct 06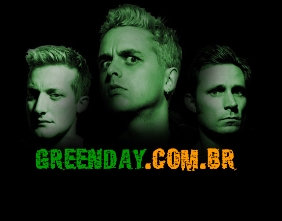 Yes, once. I was a temp worker at an office, but I was going to have to start college soon and needed something part time, I found another part time job through the same company that got me the temp job, but when my temp boss found out he just told me to leave then, no need to finsh the week. He acted mad about it, even though I was up front with him from day one that I wouldn't be able to do the entire job, I was just going to be there until someone else could fill the position or I got a part time job.


• United States
21 Oct 06
I believe I was fired from a race issue also......but like you said, only a suspicion.