Your PC configuration.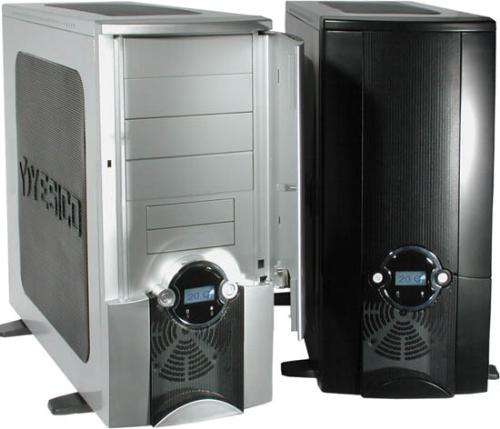 Bulgaria
6 responses

• Bulgaria
3 Feb 07
You didn't say how much is your RAM? My PC is: AMD Athlon XP 2500+ (1.87ghz) , 80+30gb HDD , 3x256 MB DDR RAM , ATI Radeon 9550 256mb/128bit, DVD Writer NEC, CD Writer LG.

• Germany
3 Feb 07
My PC is: AMD Sempron 3000+, 1800Mhz 1 Maxtor HDD with 40GB, 1 WDC HDD with 80GB, 512 MB, CD and DVD writer LG DVDRam GSA-H10N, graphiccard radeon 9200 with 256MB

• India
22 Feb 07
i bought a new computer on may 2006.befor that i was using a celeron based entry model configuration pc!my new pc's configuration is: AMD Sempron 1.6 GHz 2600----512MB RAM nVidia GF 6200 256 AGP Card 80GB HDD----DVD Combo----creative 2.1 Speakers if anyone want here is my suggestion!(minimum config) to buy a new one ;go for amd 64 or intel core duo2.both are good.if you are a gamer gofor graphics card,a pci-express card!atleast support pixel shader 3(minimum nvidia GF 6200).

• Bulgaria
3 Feb 07
Intel Core 2 Duo 2.13 GHz Western Digital 320 GB GeForce 7600GS
@
512MB Corsair 2*512MB Creative Sound Blaster Live 5.1 Bought it two weeks ago.

• Bulgaria
3 Feb 07
I have Athlon 64bit 3000+ s93 9 80GB Hitachi 2x256Ram AData Gf 5500 256Mb 128 bit DVD-RW LG

• Malaysia
3 Feb 07
so u really wanna know... mine was a 5 years old pc... pentium 4 1.5ghz.. 20gb hdd 16mb nvidia vanta agp 128mb sdram cd writer but can read dvd and multimedia speaker.. hehe...