where does god lives?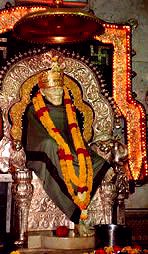 India
February 3, 2007 1:53pm CST
where does the creator of this beautiful world lives? does anyone have the answer? do he live in air, in water, fire, at some place on earth, in our mind, in our heart, in our eyes, in our thoughts, in our expressions, in our words, in our souls, in our emotions, in the noise, in the voice, in the quarrel or in a barrel, in a hole or in a bowl, in any human or any animal, in any plants, in the birds, in our acts, in the facts, in our lies, in our ties, in our truth, in our wrath. each and every single is the house of god. the message might also be on the desire of god.
3 responses


• United States
3 Feb 07
That's a really interesting question. I have no idea where God would live. I guess I would have to say to me he lives everywhere. Not really in one place. He's spread throughout the world.

•
3 Feb 07
He lives in a shed out in my back graden, he tries to keep quiet but I hear him everyday, what with the birds singing and the crickets cricketing.