Vintage Clothing?

United States
8 responses

• Philippines
6 Feb 07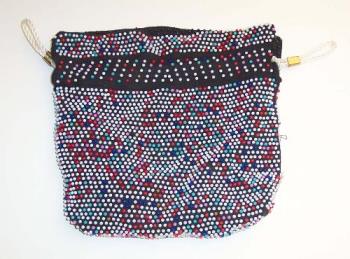 I love vintage stuff,especially those that was fom ur mom or grandmother.There's just too much history on the clothes or bags.I have bags that are form the 60's, 70's and 80's.I have this beaded bohemian sling bag which i love coz the beads are really colorful, very psychedelic.THey dont make these stuff anymore.


• United States
9 Feb 07
I love vintage clothing and accessories! I don't like how stuff from the '80s is being called vintage, though. It makes me feel old :) I prefer the styles from the 1920s-1960s, but that stuff is getting much harder to come by in regular thrift stores. I also like housewares from those time periods, too.


• Philippines
6 Feb 07
i love vintage clothes and accesories. i have inherited several pieces from the 60's and 70's from my mom and aunts. my favorite is this DVF wrap dress. i also love to shop for vintage jewelry. my husband recently bought for me this vintage torquoise cocktail ring from a thrift shop. i really love it!

• United States
4 Feb 07
Can't say that I buy vintage outright. I do shop at thrift stores some so sometimes a peice may catch my eye. Sometimes the church rummages sales have old clothing at a really good price too. I wear what I like, things that I think express who I am. So what if it isn't the style now, thought that was no style, no rules so maybe I am fitting in and not intentionally. How old are your vintage pieces?

• Denmark
3 Feb 07
Yeah I love it as well. I got a full closet of that kind of clothes :-)

• India
3 Feb 07
I havent used those clothes in my life. I am eager how the clothes will be. I love clothes of different varities.