Queen of the Damned Actor

Philippines
February 3, 2007 8:44pm CST
Among the Lestat actors in the episodic movie -- i really like the lestat in Queen of the Damned. However I don't know his name. I know I could find him at yahoo. But why go through that when I can just ask it here. Aside from that do you know any other movies he has? He's just too good looking!! He's such a hunk!! I really liked the scenes there when he was showing his abs.. he's such a hunk! I could let him bit my neck anytime.
4 responses

• United States
4 Feb 07
That would be Stuart Townsend...there's awhole bunch of info on him at this link http://www.imdb.com/name/nm0870204/

• Philippines
4 Feb 07
whoa! i didn't even notice him at league of extraordinary gentlemen! he was actually there? another thing, after looking at his pics with short hair. he sure didn't look that good looking anymore.. he looks cuter when he has longer hair. tsk tsk.. I'd like to look at Hugh Jackman's pictures now. I'm pretty sure that he'll look handsome whether he has long hair or short hair.

• Canada
4 Feb 07
yes I know which one you are talking about. It is Stuart Townsend. He is Charlize Theron's partner. He was also in the Interview with the Vampire I think. I'm not sure his nationality

• United States
4 Feb 07

I know his name because he is a hunk. I know he is Irish and was also in "About Adam". Also on TV in he "Night Stalker" series.

• India
16 Aug 12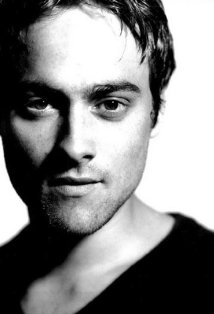 The actor you are looking for is Stuart Townsend, he is the one acted in Queen of the Damned as Lestat de Lioncourt. I have seen you already have got the answer, but still replying to the discussion ..