FREE USD5 for winner. GUESS THIS PICTURE. Till 10 February 07 (its a handphone).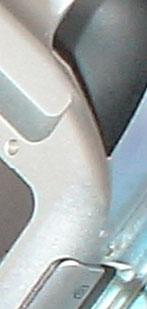 Malaysia
February 4, 2007 12:29am CST
Anybody can guess this model and brand of this pic will earn USD5.I will show the zoom out pic to all that guess this pic after 10 February. You can only guess up to 3 times and i only pay to PayPal account. Make your guess now.. Ok! Good Luck.
No responses