MD Walkman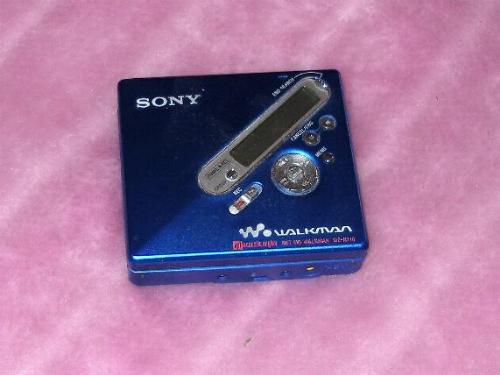 Australia
February 5, 2007 6:44pm CST
Do many people out there have a Mini Disc, I bought mine just before the Ipod came out, I love my MD Walkman, I use it a lot to record band gigs, so they can see ehat they are that can be improved, as little as it is and the additionl external michrophone is so small but does it pick up the sound, quality plus...but I have never come across anyone else with one, am I the only one in the whole world with a MD.....:)
5 responses

• United States
6 Feb 07
I have never seen the mini disk walkman. I just bought a friend of mine a personal cd player that she uses when she walks. The ipod was a thought but the price was so hefty and she had just bought a crrying case for her old cd player. The day she got the carrying case she dropped her cd player, so I bought a replacement for a Birthday gift. They are so cheap now.

• Australia
6 Feb 07
yes this was a little expensive I don't think they really caught on as when they came out the ipod came just after and everyone went for them so I think they got lost there...:)

• India
6 Feb 07
Hi. How r u. I have a Mini Disk Walkman but it is more to the playback than recording. It does not have this recording feature in it. May be because it is 3/4 years old. But I loved it so much at that time. I used to listen the songs for hours continuously. So you are not alone in this whole world and I think there will be too many. Good Luck.

• Australia
6 Feb 07
hello, I had to buy the microphone as an extra, you just plug it in on the side, the microphone cost me $100, it didn't come with the package so yours probably is the same...:)


• Australia
6 Feb 07
Thanks for your reply, yes the recording on this thing is A1 quality....

• United States
6 Feb 07
Well you are still one up on me. I dont have a MD or a Ipod. LOL So you are privilaged. LOL

• Philippines
13 Feb 07
i have a MD walkman, and i really love it, but i dont have an Ipod so i cant compare the 2. but Md is cool