Pink Sand Beach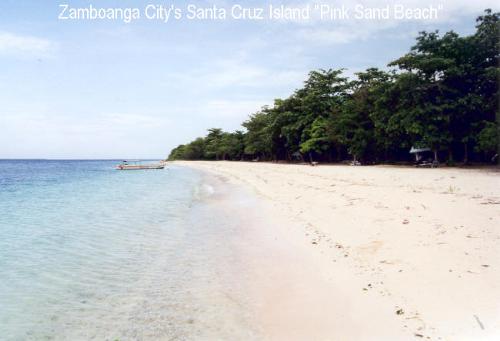 Philippines
9 responses

• Philippines
7 Feb 07
is this natural or man-made? never heard of this also that there is such a pink island in the world and it's in the Philippines.

• Philippines
11 Feb 07
Its greati hope me and family be able to visit it. Maybe we can promote it. Did the local government investigated about it, to know that its really pink or just made by pollution. Just asking. Hope it s really natural people of that place should protect it well.

• Philippines
17 Feb 07
it's all natural, the government is starting to promote it now, it's actually a small island but many tourists are starting to spend vacations there.

• Philippines
7 Feb 07
Really? Never heard of this before...this could really be a great haven for tourists, great vacation destination. Philippines should promote this one.

• Philippines
11 Feb 07
Interesting place this vacation. I definitely jot this one on my list. Thanks for sharing this to us. Just want to ask one thing, does many people visit this place during summer? Is it like boracay and puerto galera?

• Philippines
8 Feb 07
It would be great to have a holiday vacation there for myLot Pinoy club, hehehe. Never heard this pink island before....thanks for sharing, we should be proud of it.

• Philippines
8 Feb 07
I am also amazed of this pink beach, gotta research on this and maybe tug along my family for a vacation there when we get enough money for the summer.

• United States
8 Feb 07
Wow, thanks for the info. I didn't know there was pink sand. That must be lovely. Zamboanga is too far for me though and I can't swim. Boracay and Palawan may be enough beach for me. But who knows, is it safe to go there?

• Philippines
8 Feb 07
this would be an excellent vacation destination, me too never seen pink sand, I love PINK! I must go to this place.

• Philippines
7 Feb 07
I will consider to go to this place and see it myself if it's a paradise like island, having the pink sand color.