Manchester United Vs Real madrid!!!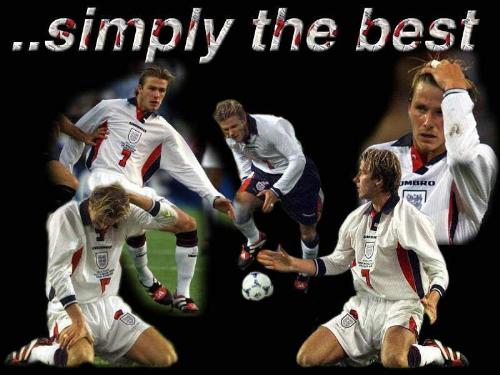 India
February 6, 2007 7:58am CST
Share Your Views on this!!! especially on the Beckham issue!!!
3 responses

• India
8 Feb 07
I hate Real Madrid.They just so have everything but still are confused what they want.Thay may have the best stars but definitely they don't have what it takes to be a champion like ManU.On Bekham issue I think he's made the worst mistake of his life by leaving ManU,and today I read he's joining a new club in the US.Well whatever he thinks he was at the peak of his carrier in United.He was my hero once and may be even now but I truly lost the respect that I had for him once.

• India
7 Feb 07
What is ur topic actually mean u mean to ask , which is a better club if thats the case historically real madrid are way better but if talk abt the recent past and onef the greatest at the recnt past it has to be United and BEckham Issue was over Now beckham has signed a contract with MLS club and is moving so wat has manutd and real madrid gotta do wit this well again if u wanna ask abt wat happened it was simple becks became a bit unpopular with fergie was left out on a few crucial games madrid and barca were tryin to get him for ages he jus found madrid will suit him and went :) It is a surprise to see such a question and yes like the above person said If there is fixture like madrid vs united now United will win it 5 - 0

• Indonesia
7 Feb 07
i think manchester united will win the game. as you know real madrid face a big problem in their team. they have lost 3 times in row and the stars are leaving santiago bernabeu. well manchester united is in their top form, although i hate that fact, but it's interesting to see ronaldo to play in excellent manner regarding his first year. for beckham nice going, just leave madrid :) okay now i want to know how do you add an image