I think bunnnies are cute but do they make good pets?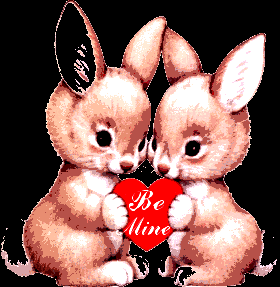 United States
February 6, 2007 1:06pm CST
Bunny rabbits are so cute but would you say they make good pets? How much time and work goes into taking care of them?? Would you reccommend them to someone living in a mobile home??
7 responses

• Canada
6 Feb 07
they do make good pets except that if you don't keep them in a cage they might chew at your furniture or your walls. Also they don't tend to last longer than a few years, and it could break your heart when they die. But they are as cuddly as cats, and funny as dogs and they are quiet like mice.

• United States
7 Feb 07
That's not true at all that rabbits are short lived. Rabbits live about 8 to 12 years if properly cared for. One of mine is 10 years old. And I've heard of them living more than 12 years as well. A big risk for rabbits is heat stroke, especially if kept outside. With females that aren't spayed, uterine cancer is a common killer. Heart attacks can kill if a rabbit gets freaked out by a predator (again, an outdoor rabbit problem generally). Teeth problems are also common in rabbits with either poor genetics or poor diets, or both. Digestive problems can also easily kill them.

• United States
6 Feb 07
I use to take care of the rabbits at my school. They were sweet and very cuddly but really smelled. Rabbits make a big mess of their pens and can get into trouble. You also have to make sure to groom them well so they don't get hair balls.

• United States
6 Feb 07
I had a rabbit as a pet once. She was skittish though and didn't like to be held very long. She could also get out of just about any cage with a simple lock. We wound up having to wrap a wire around the lock so she couldn't get out. They are fairly easy to care for, make sure they have water and change it daily and give them pellets along with fresh veggies for food. You will have to clean the cage about twice a week.

• United States
7 Feb 07
I'd recommend cleaning more than twice a week. I try to change litterboxes at least daily. It's very quick and easy to dump them out though. I fully hose them out once a week or so. And don't forget that hay is the most important part of the rabbit's diet.

• United States
6 Feb 07
Aw, of course. Bunnies are great pets. I used to have one. She was adorable and very friendly.

• United States
6 Feb 07
They make great pets! If you dont have any other pets like dogs you can let a rabbit run around the house once in awhile. There isnt a lot of work that goes into taking care of them besides changing their bedding, feeding and watering them..and ofcourse giving them lots of love!

• United States
7 Feb 07
i aways wanted a bunny.. but my mom wouldnt let me get one. she said the smell to much.. when i get my own house.. im sooo getting one! i was a dwarf flopped ear bunny!

• Australia
5 Mar 07
Ou new baby is a dwarf lop eared and she is just gorgeous... She doesn't smell at all because we have litter trained her and we just clean out the litter each day and the cage about once a week. A lot of the time she is out exploring thwe house and we have had to lift all our cables etc because she does chew abit but hopefully that will get better as she gets older. She is only 10 weeks old. A perfect pet. My kids are 12,9 and 5 and all of them are so gently with her. She even licks our hand and lets my 12 yr old carry her around like a baby.

• United States
7 Feb 07
They make excellent pets for the right person. If you have enough room in your mobile home (I'd recommend an absolute minimum of 8 square feet per rabbit, preferably 16 square feet), or want to have the rabbit loose, it shouldn't matter at all that it's a mobile home and not a frame house. I'd say they take less time than guinea pigs and other small pets because they are easily litterbox trained, so you're not cleaning a cage, just a litterbox. You just give some hay at all times, pellets if you wish, and about 1 cup of veggies per day and you're set. Of course, vet bills can be expensive so health issues are something to consider. Look into rescues and shelters, rabbits are frequently overpopulated in many areas. Talk to rescues if you can and find out more about rabbits to see if they're right for you. I'd also recommend reading over the info on www.rabbit.org Rabbits are great pets for the right person, but are unfortunately often neglected by people who really should have gotten some other type of pet.