Which cartoon movie do you like????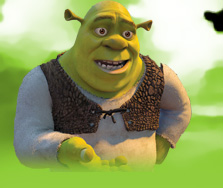 India
9 responses



• Pakistan
16 Feb 07
hey evn i liked shrek 1and 2, but my favourite would be shark tale, it is funny and also the story is good, all the characters in the movie r designed accoring to their voices, like the godfather shark who has the voice of Robert de niro has a mole on his face, angelina jolie being the sexy fish lola has long hair and the same lucious lips etc... thts a fun movie... for me.

• United States
8 Feb 07
There are so many to choose from. Picking one is very difficult. I love Shrek, Monsters Inc., Fern Gully, Beauty and the Beast...actually I like most of the cartoon movies out there. At least the ones I've seen. I can't think of one that I absolutly hated.

• Indonesia
7 Feb 07
ilike shrek 1&2 but i prefer corpse bride nad finding nemo...