1970s: What is your favourite 70s film?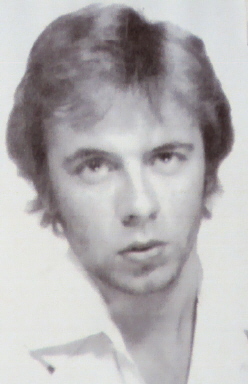 United Kingdom
February 6, 2007 6:47pm CST
I have heard it said that the 1970s was the last classic decade for the art of the cinema. And yet; is that really so? There have been many great movies made since the 1970s; but perhaps many of the very best don't get the recognition they should. What do you think? Do you think the art of the cinema is still flourishing, or has it passed its peak? And was its peak the 70s; and if so, what was your favourite 70s movie?
3 responses


• United Kingdom
7 Feb 07
I can't remember the movie, but I know the actors. William Katt looked so much like Robert Redford that he was cast as young Sundance in the movie spin off. Susan Dey was of course, in the Partridge Family, going on to be in LA Law; unless I'm mistaken.

• United States
7 Feb 07
Yes you are right on both counts. I fell madly in love with William katt. lol He also was in Carrie.. He was great in that as well. Susan dey did a few other movies besides her TV shows.

• United Kingdom
7 Feb 07
Yes, I remember him in that movie; and of course Mr Travolta.

• United States
8 Feb 07
Maybe the '70s was the golden age,or the end of it. There was more artistic freedom and less commerial pressure. Can't name just one movie; there were so many good ones by Robert Altman, Martin Scorcese, Coppolla, etc. Also French Connection, etc. etc. Some critics say that once Star Wars and Jaws came along studios saw how successful big-budget special-effects movies could be,and lost interest in more artistic, less commercial films. I think there's something to that.

• United Kingdom
8 Feb 07
Yes, it was an extraordinary decade...and one marked by mammoth cinematic projects of high artistic standard created by various auteurs. It was also a controversial decade for movies: several major 70s movies having the power to disturb even to this day.

• Australia
9 Jun 10
Mine would be te cult film "The Little Girl Who Lives Down The Lane" starring Jodie Foster, Scott Jacoby, Martin Sheen, Alexis Smith and Mort Shuman. Not only is it a superb plot the cast is 5 star. Everyone truly delivers. I really love this movie..its not like any other Ive ever watched. It really defines that classic suspense thriller unlike the gory horror movies out today. I recommend it if you like a slower paced twisted tale.