where do you buy your books?????

Romania
4 responses

• India
7 Feb 07
For the past 20 years, I have been buying books from a leading store PREMIER BOOK HOUSE situated in the heart of the city. The owner of the shop is a well read man and he even suggests which is the best book to read etc. If I telephone and inform the books I need, he keeps it ready.

• Romania
7 Feb 07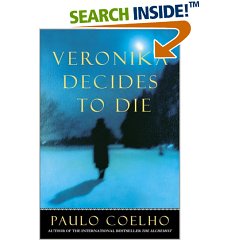 yesturday i bought a book, Veronika Decides to Die by Paulo Coelho, from a retail store named Carrefour! and another time i bought some books online from an online bookshop and they sent me the books by post... some tips i don't have sorry... i don;t but so often books!

• India
7 Feb 07
I dont buy on Net , I pefer to go to Book Store rather. I can get a variety and books of my choice.

• India
7 Feb 07
I love reading. So I buy books wherever I see them. But the best buys have been at the local old newspapermart where sometimes I come across even classics at a very cheap price.