How Many Of You Out There Have A Winter Cold.....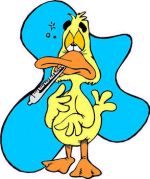 2 responses


•
7 Feb 07
Well I raised the question because I have the common Winter cold at the moment! and I feel dreadful, My head feels like it is in another room and I sound like I am whistling as I breathe. Any good remedies, as I have tried the lemoney drinks and the tablets every 4 hours and just not helping!

• United States
7 Feb 07
Well presently I'm not suffering from a winter cold. But usually I get a cold atleast 2-4 times during the winter months. And I usually have sinus problems the whole time! I've been trying to remember to take Vitamin C this year in hopes that will help. So far it has worked, but there is still 2 months of cold cold weather left down here.