What's your favorite Female artist/band??

United States
8 responses

• Palatka, Florida
8 Feb 07
I like Stevie Nicks and Carrie Underwood is cool also.

• United States
8 Feb 07
I love "Before he cheats" makes me feel empowered. :)

• United States
8 Feb 07
The Wreckers (Michelle Branch & Jessica Harp) and Marion Raven. I think they're just amazing artists and great role models.

• United States
8 Feb 07
Michelle Branch is a good influence on society. I have never heard of the other two though, I will definatley take a look!

• United States
15 Apr 07
Tori's my girl! I was just commenting on how multi-talented she is in that she has a beautifully unique voice, writes her own music and plays the piano. There are so many fly-by-night performers out there these days who can barely sing, let alone be expected to write their own music. Tori is in a league of her own.



• Philippines
14 Feb 07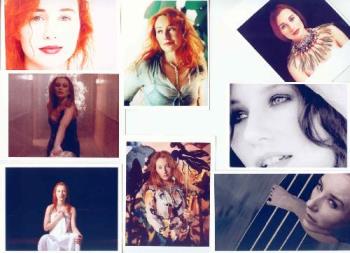 I love Tori Amos,her song Silent All These Years is amazing.For solo artist i like Heather Nova,Nora Jones and in terms of band i like Veruca Salt.Indigo Girls are also pretty good.


• United States
8 Feb 07
I really love Bonnie Raitt's older music. I enjoy listening to Mellisa Ethridge's older music also. Ricki Lee Jones is another favorite of mine. Recently I have really gotten into the group Celtic Woman. They are fantastic.