Downloading music

United States
6 responses

• India
9 Feb 07
yes legally it's not right to download music from internet........but u cann't pay like mad if ur getting the same thing of similar quality absolutely free....... but if u pay for downloading something the only difference will be that it'll be protected n legal........

• Saint Vincent And The Grenadines
13 Feb 07
agreed anshul. How do they want us to pay great amounts of money for cd's when you can get sufficiently good quality for free? makes no sense. They should lower the prices big time or people will continue to download.

• Saint Vincent And The Grenadines
8 Feb 07
I understand that artists have the right to make a profit out of their creations...it's fair. But most of the money that we pay when we buy a cd is for the big number of companies that are between the artist and the consumers, and that is what i dislike. It's a shame what a cd costs in spain, about 20 dollars or more for a just released one, and then they expect us not to download them for free? they should apply more reasonable prices and develop music selling on the net. If they let you download one album for a minimum price directly from a site many people would do it, and the costs for the company would be almost 0...they don't even need CDS.

• India
8 Feb 07
Well..all the conveniences and luxuries are out there and you're teliing someone not to use it..lol..dont tell people not to do it..stop such conveniences from being open!..I have stopped downloading long back..it wont be worth it anyway..i prefer buying!

• Romania
10 Feb 07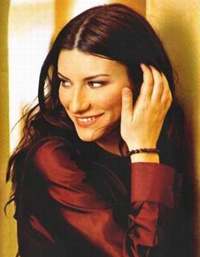 no i don't feel that is morally wrong to download free from internet music... tell me one reason why should i waste my money on music when i have all the music i like free on internet... with that money i can buy anything else for me! when the music it wouldn't be found free on the internet then maybe i will pay for it! but now i don;t have a good reason to waste money on it!

• United States
11 Feb 07
You consider music a waste of money? That is just shocking to me. Like others, i will download music that i am unfamiliar with before buying the cd itself or if there is just one song on the cd that i like. But to say that spending money on music is a waste? i just cannot accept that concept.

• Saint Vincent And The Grenadines
12 Feb 07
music is not a waste of time at all....it's something important in many people's lives....what is a shame is that i have to pay 20 euros (about 25dollars) for a brand new CD here...but I will never turn my back on music.

• United States
12 Feb 07
oK..I am soo tired of hearing this..although i dont download music from the net because i listen to them free on yahoo or the radio..I am getting so tired of people, and companies talking about how illegal it is for people downloading music..ok..here is why its my beef..lol..Does anyone remember when we were young and would TAPE MUSIC OFF THE RADIO?? the internet is just a modern version of the tape recorder!! its just more easier to access it now and faster..i mean seriously what is the really big difference?? They may get them faster..but really..what is the big diff?? have a good one..

• Saint Vincent And The Grenadines
9 Feb 07
I don't think that it is wrong at all. I think it is a totally affordable way of getting music because I love hiphop and if I had to buy all those cds from all those artist that I like I would be broke. Besides they should look at it as free promotion. People are only sharing music just like if I lent my neighbour my cds. Besides there is a lot of crap coming out. If I find that a certain cd seems to be worth the buy then I go and purchase it in the store. Entertainers have to come real good with their music. BTW you see the shi+ they be doing with their money and they are complaining? Like buying $100 000 watches - and it's not even to check the time.