Cool gadgets are meant to be broken!?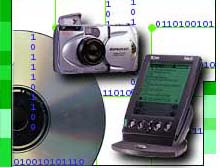 Philippines
February 7, 2007 11:12pm CST
Have you noticed that cool gadgets such as cellphones, mp3s, mp4s, digital cameras, video cameras, etc. are all small and slippery? The more advance and expensive your gadget is, the more prone for it to slip from your hand and break. You spent a fortune to have that and for just a slip from your hand it will break! Then you'll run teary-eyed to a technician and pay a big amount of money for his buy-a-new-one advice. Hu hu hu!!:( Do you think latest technology should be like that? Do you think manufacturers did it on purpose?
No responses