Have U ever been in love w/ sum1 &yet never told him/her how u felt?if so,why?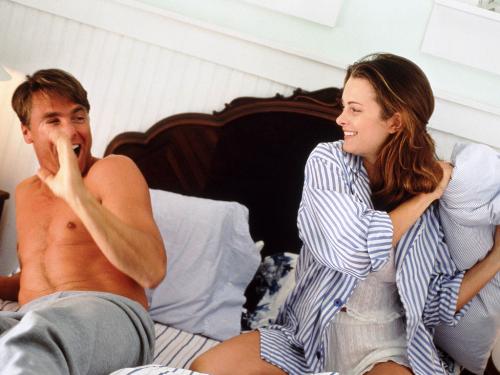 Philippines
8 responses

• Philippines
8 Feb 07
Yep. But not really inlove. I think "like" is the right word. I like him but I can't possibly tell him how I feel. All I do is just admire him in a distance cause we're neighbors. hehehe!!! It's better to keep it that way just like what you've said. He's already happily married and has a very adorable son. And I can't imagine what he's reaction will be if I'm going to spill the bean. I'm satisfied whenever I get a smile from him. A smile from him makes me blush!!!

• Philippines
8 Feb 07
hahaha...a classic case of the boy next door.Thanks tetch!

• Australia
10 Feb 07
Yes, it happened to me twice already. I just can't tell the other that I have a special feeling for him. It's hard specially if you are really good friends and childhood friends. You know each others deep secret and your falling to your friend secretely and you can't tell it. I know I can't no matter what. I am just shy and afraid that will gonna ruin our friendship. So I'd rather not and control my feelings.

• Philippines
8 Feb 07
I've been inlove with my friend long time ago but i never said it that time 'coz he already have his gf. And its not right to tell it. One thing that made me stop is i'm afraid of what he might think of me and i don't wanna lose my friends too.

• Philippines
8 Feb 07
friendship is really important than losing that someone.Thanx

• Philippines
8 Feb 07
When I was still in highschool, there is this special friend whom I fell in love with. I never told him about my feelings because I was afraid that it might not be mutual. I found out that he did love me only several years after through a common friend. It was a great loss. We didn't end up together.

• Australia
8 Feb 07
Yes. I didn't tell her. I also didn't tell her to wait and now's she's with someone else.

• United States
8 Feb 07
Yes. Because sometimes you just can't tell someone you love them that way because it would ruin everything if you know there is no way for you to be together. I'd write a longer answer but that's really all I can say on it. I love someone but I can never tell this person because it would never work out. This person is single but some people you just can't be with.

• Philippines
8 Feb 07
I totally agree...for me teh friendship is not worth sacrifising.Good insight.Thanks

• Canada
13 Feb 07
Yeah I did! It was hard controlling myself to not making it obvious that I had special feeling for this person. It was hard because he was a good friend, a buddy in school and my neighbor. I used to see him everyday. Glad I am now far away from him. We still do talk online though. Now, I can openly tell him I had a crush on him that I now just got married.

• Malaysia
8 Feb 07
If that will happen if you tell him, better you keep it in your mind.