Where is the city of this photo??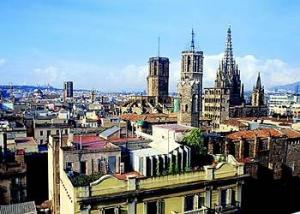 Italy
February 8, 2007 3:58am CST
Try to write where is the city represented in the photo??
9 responses

• Romania
16 Feb 07
First of all let me say that it is a very bad picture...Next time you want to ask people what is that make sure they see have a good foto. What can be seen is the top of a cathedral from a sea-side city... So it's up to us to choose... Is it The Seu de Barcelona?

• Australia
12 Feb 07
Okay I am going to have another stab at it: *Salisbury, England?


• Hungary
9 Feb 07
I am nearly sure it is Milano. Asif it were the cathedral at the backside . Hm?

• Australia
9 Feb 07
OK...I am going to guess again - is it Milan?